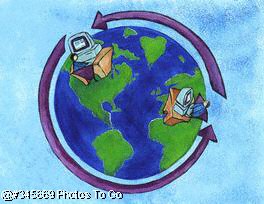 Boston, USA - Dublin, Ireland
The Mahoney Group is a unique Venture Catalyst firm specializing in initiating the executive selling process. We create and execute high level new business campaigns that open doors to new corporate business through appointments with decision-making senior executives.

What we do

• The Mahoney Group has a proven record in creating new business contacts for you and your company via substantive introductory meetings. Founder Jon Mahoney and his associates provide an executive sales presence on a project or part-time, cost-effective basis for their clients. The Mahoney Group's customized system of initiating new contacts and relationships with high-level corporate executives can start or fortify the client's in-house sales process.
• For The Mahoney Group, initiating new business contacts is our specific niche and art form. Our team saves you time, money, effort, frustration, and the agony of initiating the sales process. While we identify and locate new business leads, your staff is free to actually sell to new prospects and nurture current accounts. The Mahoney Group's "One Degree of Separation" generates a spectacular return of appointments with targeted companies.
• The Mahoney Group brings an indefatigable yet courteous persistence to presenting and supporting your marketing and sales efforts. We deliver your message with discretion, clarity, and intelligence in all interactions with your potential customers.
• The Mahoney Group adds to your image and reputation by creating a spontaneous and interactive dialogue with your potential new clients. Whether an immediate appointment is scheduled or not, your company's name and identity are being reinforced.
• The Mahoney Group's work is quantifiably effective. Our value to our clients is the capacity to create and generate new business at accelerated pace in existing and new markets. Your return on investment is crystal clear.
• The Mahoney Group is strictly an ethics and reputation based organization. We do no advertising. Most of our business is generated through referrals from satisfied clients.
• Collaborating with the client through a customized strategy, The Mahoney Group opens doors, intrigues decision-makers, creates relationships, generates and qualifies leads, obtains feedback, and facilitates your business growth.
About
Serves as Executive Director of the Boston Irish Business Association
Served as Industry Director of Life Sciences for the Commonwealth of Massachusetts
Served as Director of the Biotechnology Initiative America for the Republic of Ireland
Native Bostonian
Dual Citizenship (United States and Republic of Ireland)
Twenty five years of experience in the Boston Business Community Offering 'One Degree of Separation' to early stage companies entering a new market, providing exposure to the highest quality professional services firms in the market including: Government Relations. Legal, Venture Capital, Accounting, HR, Distribution Channels, Real Estate/Nesting, and "Local Knowledge"

Industry Foci: Life Sciences, Biotech, Medical Device, Intellectual Property, ICT, Government Relations.

Recent Engagements:
Donegal County Council
Tomkins & Co.

Enterprise Ireland
Zutec, Inc
World Economic Development Congress
Censys
Finance Boston
The Kelsey Group
Crowley Law

Jon resides in Quincy, Massachusetts, serves as Executive Director of the Boston Irish Business Association, is active in local charities (Claddagh Fund, Cystic Fibrosis Foundation and Massachusetts Special Olympics) and is an NCAA Football Referee and Lacrosse Official. Jon holds a B.A. from Saint Michael's College in Winooski, Vermont.